Why Green?
The Green Bar is Loaded with Go-Green Energy!
Our Fresh Green Yerba Maté is full of Healthy Bright Green Chlorophyll. The Majority of the Green Color of the Go-Green Bar comes from This amazing secret from Brazil. Our Blend of Garden Greens Add to the Green as well!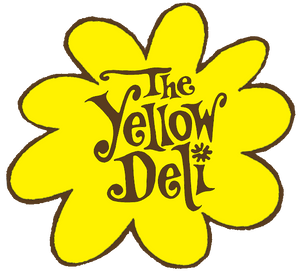 The Yellow Deli Folks
The Yellow Deli Folks have been hard at work to bring your favorite Green Bar right to your door step! Just click on Market Place and choose as many pack sizes you would like to order. We love being able to Serve you and look forward to seeing you at our Deli or one of the Farmers Markets once things get back to normal. If your out of state check out the About US page and perhaps we have a place near you!
New Look!
Stay tuned in for more exciting changes!
What people are saying about us
ABSOLUTELY PERFECT

I love your green bars almost more than life itself. It's so good and I can honestly eat it for the rest of my life without complain. For breakfast lunch and dinner. I'm so happy you guys ship these! And the shipping is super fast. You guys have my heart. Thank you!!

Abby L
Unbelievably Tasty

It's not the cheapest energy bar but so so good and worth it. I'm addicted lol

Maria S.
SUPER YUMMY AND HEALTHY!

So thankful to have been able to purchase these online while the farmers markets have been closed.

Neelia H.
Addicted to these bars!

They came quickly and just as ordered. Thank you!

Lloy B
Custom content
Talk about your brand
Use this text to share information about your brand with your customers. Describe a product, share announcements, or welcome customers to your store.